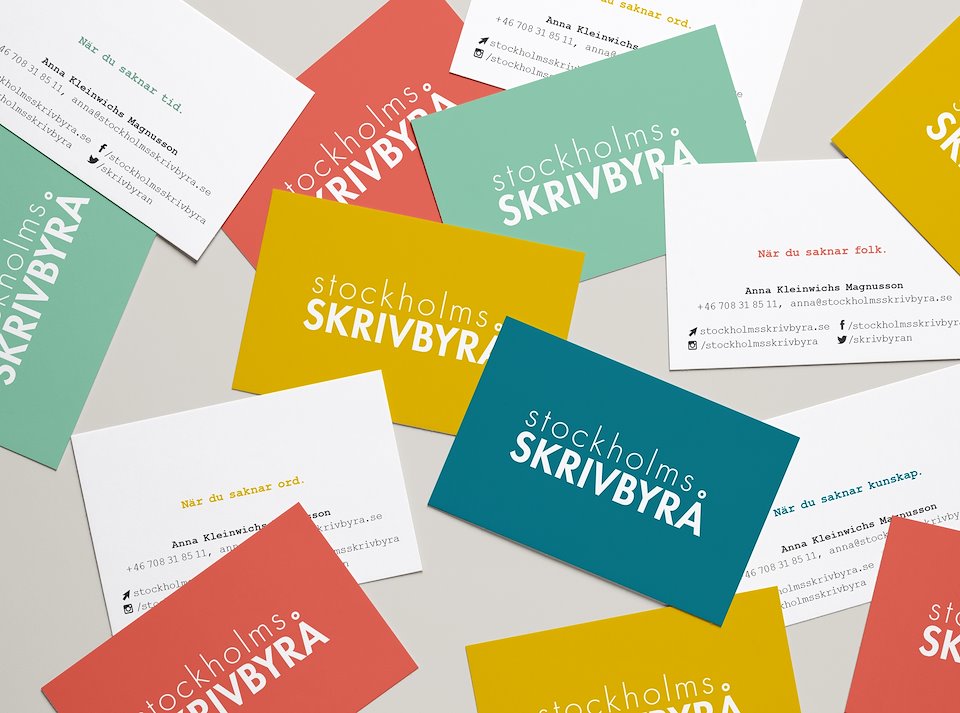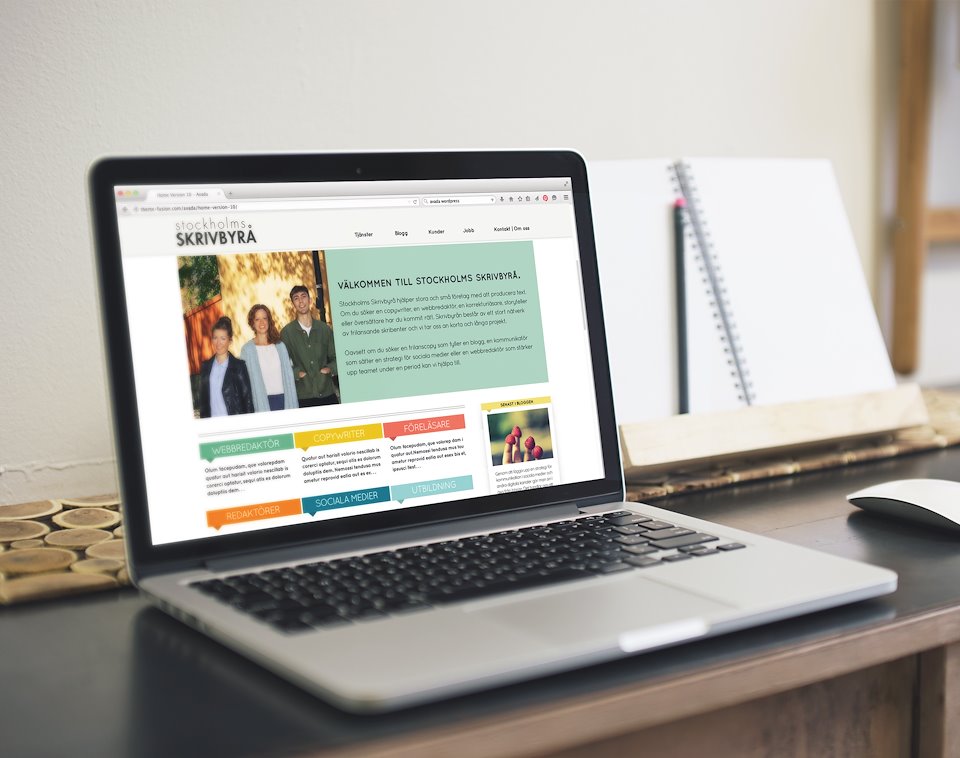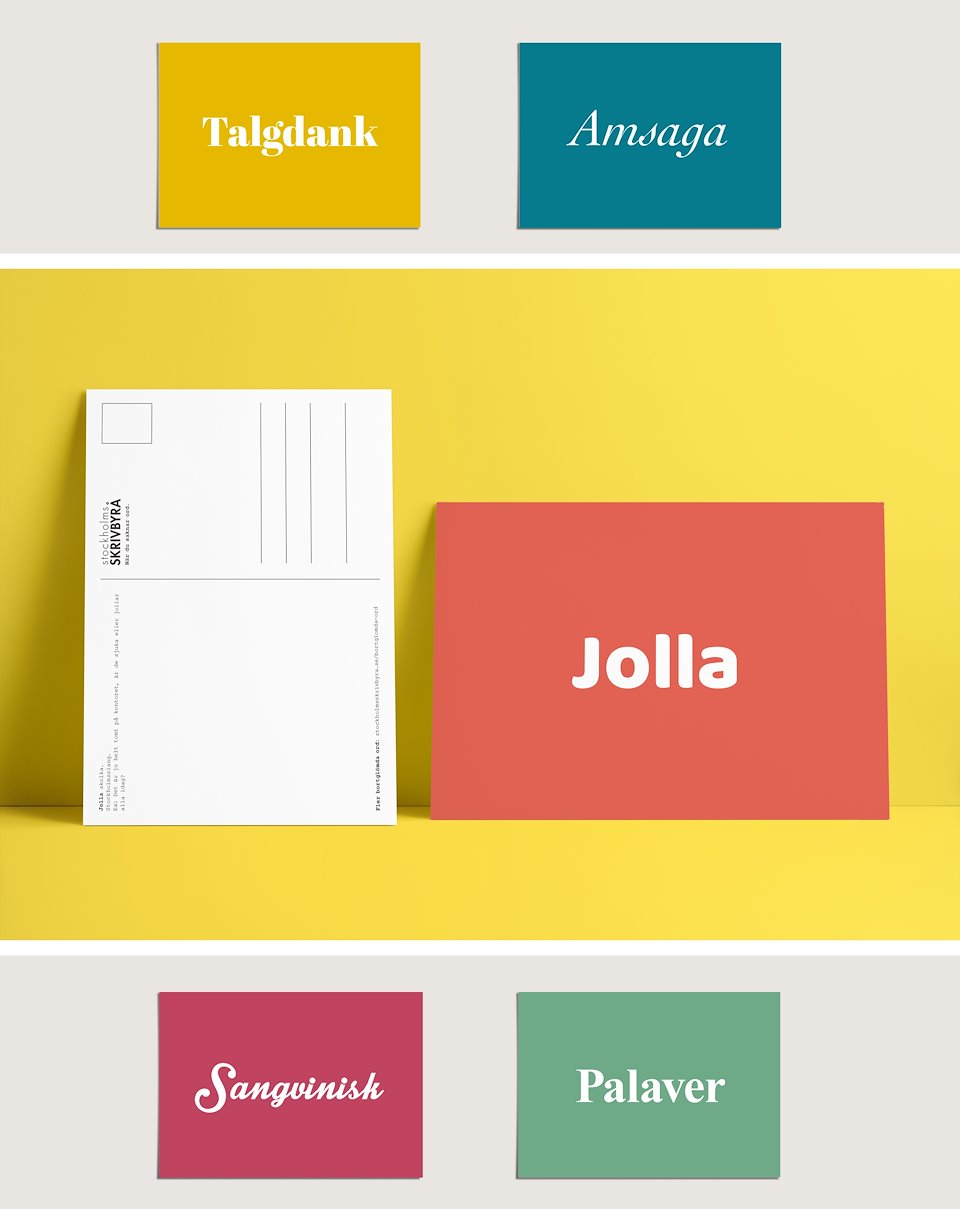 Stockhoms Skrivbyrå postcards – To show their expertise a Christmas calender was made at Instagram with "forgotten" swedish words. Some words was also printed as postcards to attract new clients.
Saab – Direct marketing for a new leasing service at Saab. Change car up to four times during two years.
Packaging design for a plaster cover used when showering.
ABC Poster
Fuji Film Sweden – Packaging design.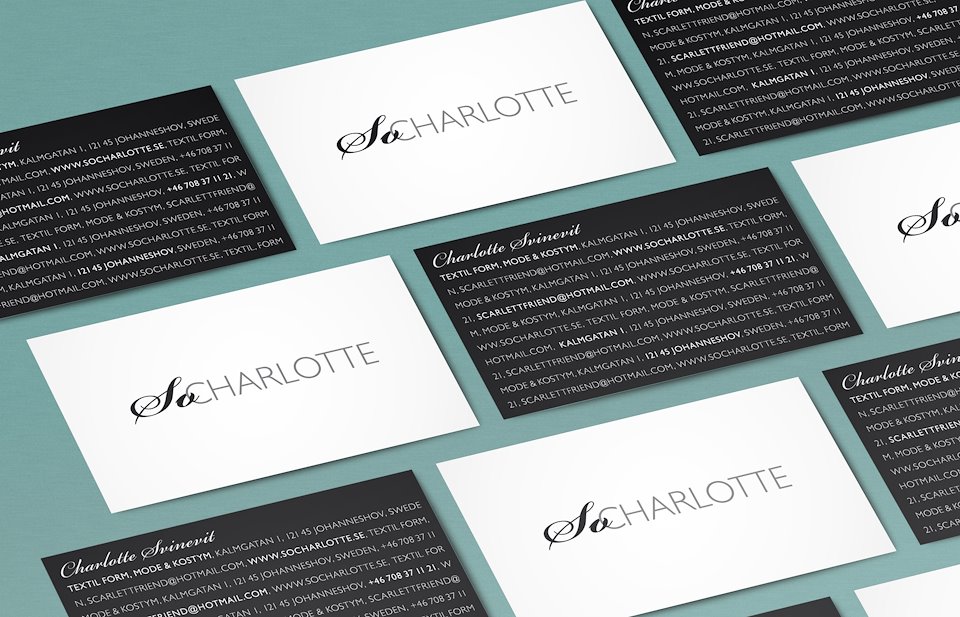 Charlotte Svinevit – Logo for fashion artist and costume dressmaker.
Praktikertjänst (dental care) – Remake of patient information brochures. Illustrations: Klas Fahlén.
Praktikertjänst (dental care) – Direct marketing for new residents.
Between Buns – Logo design for a food truck. Happy owners selling all kind of good stuff between fluffy bread.
Garnverket (knitting shop and studio)- Logo and flyer. Photo: Peter Rutherhagen.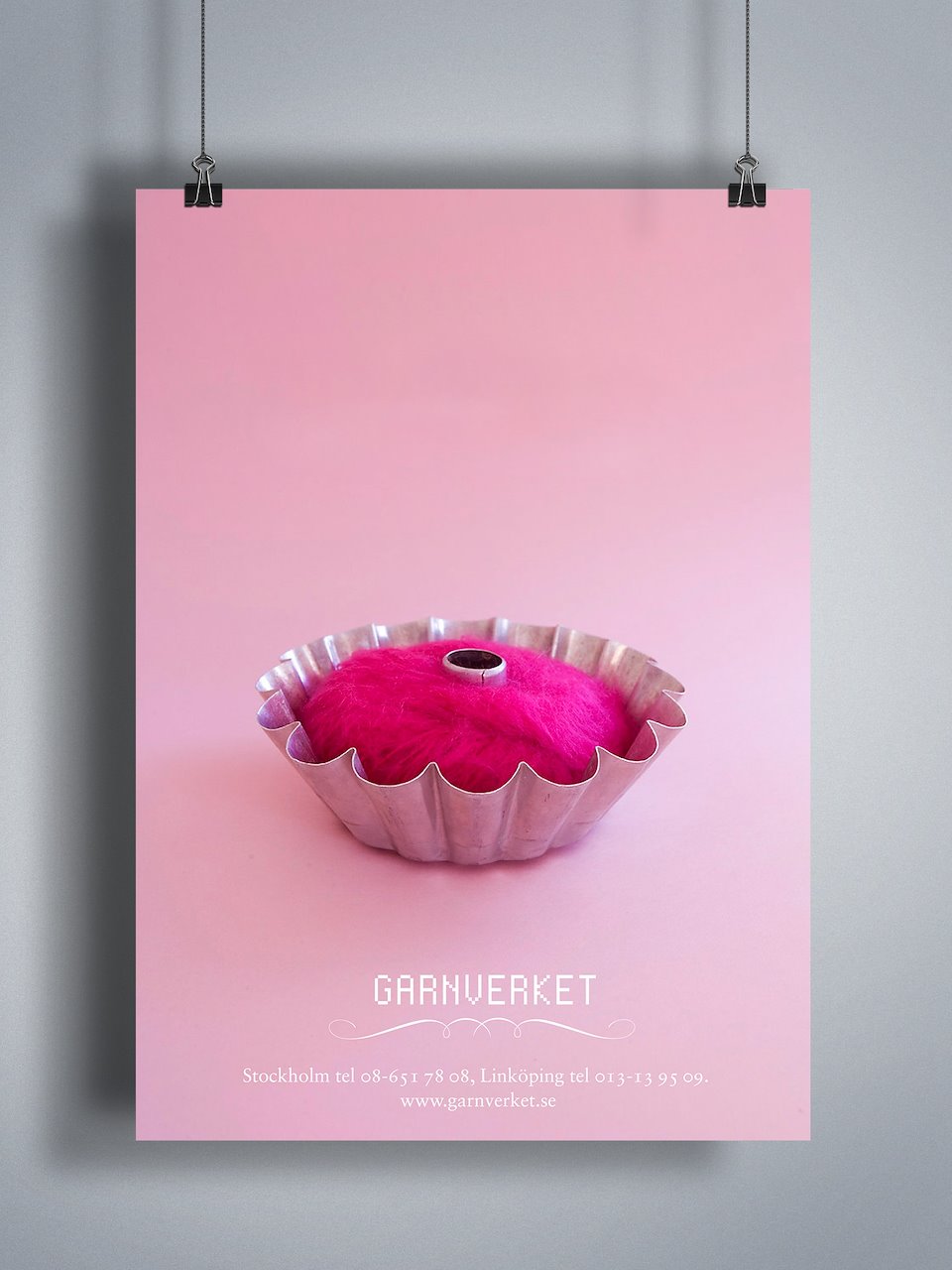 Garnverket – Christmas poster.
Whyred – Lookbooks in pocket size.